Product Description
Side guide welding column and boom
According to customers` requirments, we can offer any size column and boom by electric/manual trolley, electric/ manual roration, pneumatic/manual locking of column, or stationary feet plant. Meanwhile, we can offer customer a kind of boom which flexes inner boom on the main boom. And the length of it is as per customer`s needs.
Standard configuration
The standard collocation includes main frame-fixed type,manual cross-saddle,spuspended
welding head, remote-control pendant and standard electrical control system which can control
the boom up &down, boom stretching,welding start &stop and linkage of turning rolls and positione.Adopting trangle guide rail;Inverter control system.
Selectable Configuration
Manual or electric rotation mechanism,manual or pneumatic rotating lock mechanism,manual or electric travelling trolley,outside PLCcontroller,manual or electric cross-saddle,welding seam
tracking system,TIG wire feeding device,ALC arc length control unit,submerged arc welding head and controller
Performance and Characteristic:
1. Column and boom adopt high quality steel structure with good rigidity. Both of column and boom are rectangle structure. The guide rail is manufactured by Q235/45 steel.
2. During welding, the boom travelling is stableand there is no tremble that would influence the welding performance.
3. The boom up and down, stretching, column motorized rotation and travelling trolley adopt imported international famous AC transducer to adjust speed which would realize step-less adjusting, digital dispaly, and the parameters can be preset. The transducer has emergancy stop,over current, over voltage and over moment protaction.
4. Anti-drop device has been installed on the boom. When accident happens, it will start automatically and immediately to avoid the boom drop. It highly increases the safety of working environment.
5. The Column and Boom can integrate TIG.MIG/MAG.PAW.SAW and other welding method.
6. Travelling trolley adopts standard steel rail as the travelling rail. Trolley has two modes:travelling by manual and travelling by electric control. There is the break system in the operating system and rail nip kit between the trolley and the rail in order to asssure the safe operation.
7. The Column and Boom has the synchronized connection with the welding turning rolls, welding positioner and other assistant welding equipments made by us. The remote-control pendant of Column and Boom can control start/stop, FWD/REV and speed of positioner and turning rolls.
8. If adopting PLC controller, the manipulator can control ALC arc length controller, TIG wire feeding unit, and welding seam tracking system.
Main Technology Parameter of Column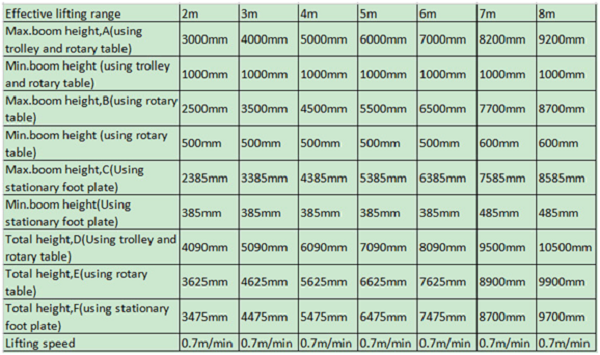 Main Technology Parameter of Boom

Pitcures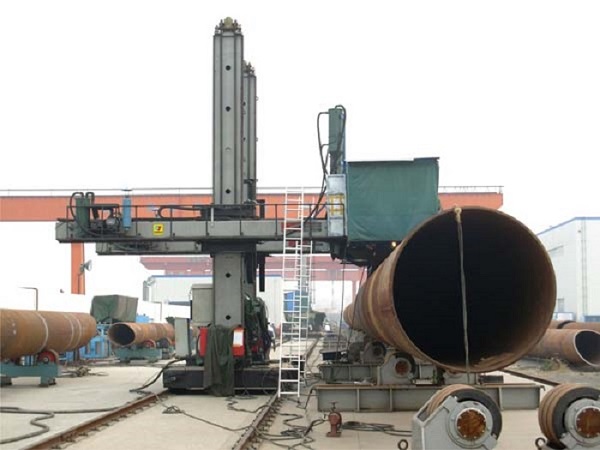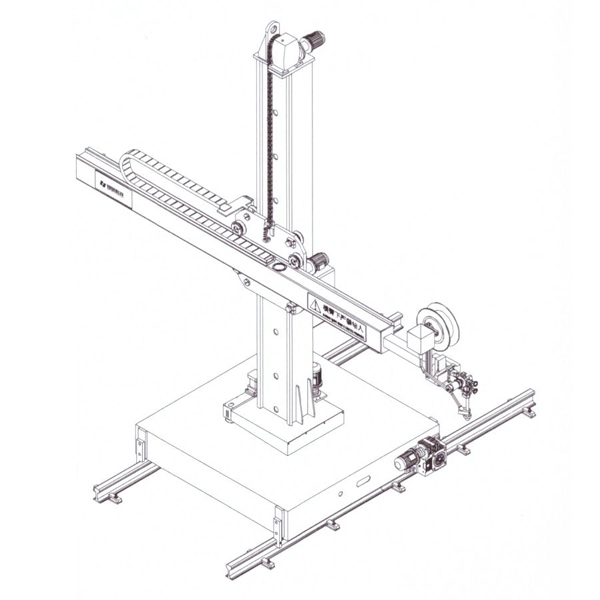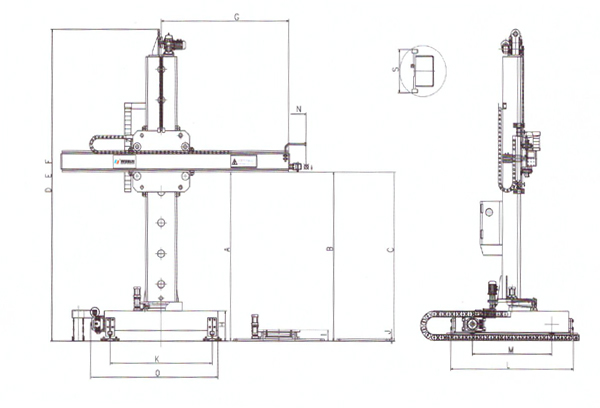 Selectable Welding Head
Strip surfacing welding, replacing wire with metal strip as the welding electrode, is a kind of arc surfacing welding under the cover of melting flux or ceramic flux. It is widely used in the field of chemical industry and pressure vessel, such as wear resistance and anti-corrosion layer surfacing welding or metal roller`s repairing surfacing welding.
Company Information
Shijiazhuang Longxuan Trading Co., Ltd. is located in Shijiazhuang, the capital of Hebei Province with convenient transportation. Our company was established in Feb. 2012. Our company is professional in supplying industrial equipment, covering pipe processing machinery, automatic welding equipment, cutting machine, etc. Our company always adheres to "credibility and integrity, efficiency" purpose and develops rapidly, creating excellent results and our company has fostered a good image in suppliers and foreign customers. And our company has established long friendly cooperative relationships with many high-tech machinery manufacturing enterprises.
Our company will continue to provide our clients with professional quality integrated solution in automatic welding, cutting and robot welding.
For further relevant product images or details,please send your inquire Details in the below,click "Send" or contact me directly!