Product Description
With the increasingly fierce competition in the market economy, more and more enterprises are beginning to realize how to improve efficiency, improve product quality, reduce costs and increase market competitiveness, which is an urgent problem to be solved in the current survival and development of enterprises. Reasonable and effective cost control has become the key to the survival and development of enterprises.
CNC cutting machine has the advantages of high degree of automation, easy operation, high efficiency, high precision, improved sheet utilization, material saving, and low labor cost, making CNC cutting machine one of the must-have equipment necessary for modern production and cutting.
The CNC cutting machine is controlled by computer digital program, which makes the power drive system, mechanical actuators, cutting process mechanism and so on work according to the processing procedure. It combines high efficiency and high precision through the combination of precision mechanical transmission, oxygen and gas cutting technology. Highly reliable continuous, fully automated thermal cutting equipment for complex shapes on a variety of panels.
The main feature of CNC cutting machine CNC cutting machine is that it can be processed according to the drawings. It can replace the previous cumbersome and inefficient manual calculation with computer programming, and can accurately cut out various complicated shapes of plates.
CNC cutting machines have been widely used in: agricultural machinery, machinery manufacturing, boiler manufacturing, pressure vessels, wind turbine manufacturing, power equipment, engineering machinery, transportation equipment, chemical machinery, environmental protection equipment, vehicle manufacturing, shipbuilding, coal mining equipment, tower cranes Heavy, bridge construction, building steel structure, steel formwork, road and bridge machinery...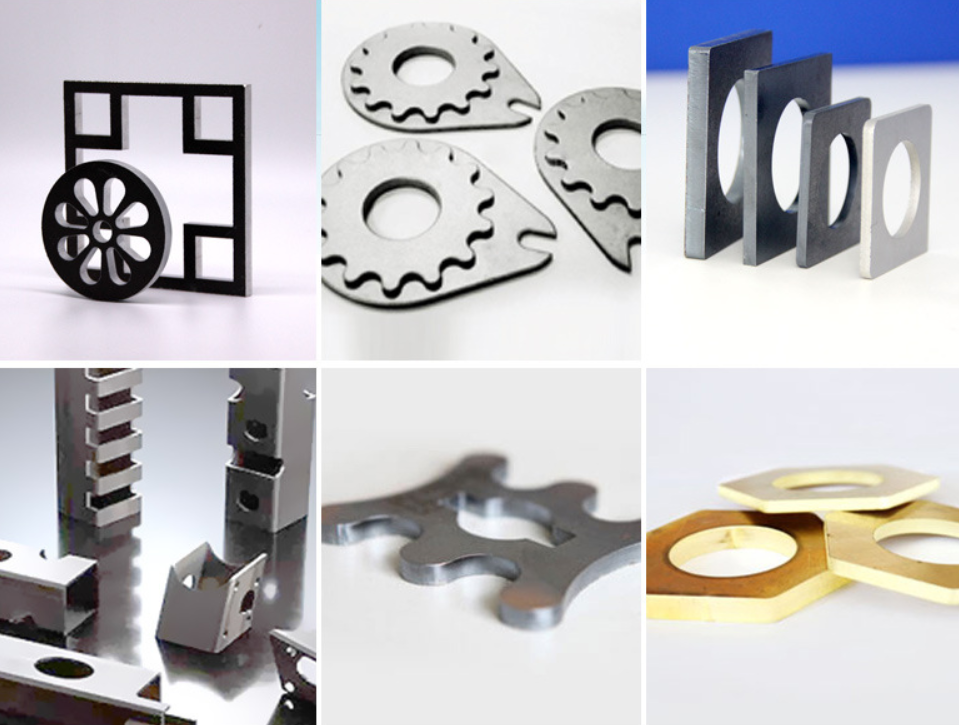 The expert version of the programming nesting software is selected. The main functions cover interactive nesting, automatic programming, and cutting simulation check and cost calculation, omitting the complicated and cumbersome operation and calculation steps of manual programming. It has the most important automatic edge nesting function and bridging and cutting function in CNC cutting, which effectively improves CNC cutting efficiency, saves steel, saves consumables (especially plasma cutting nozzle and electrode), and effectively improves cutting production efficiency.
Best CNC Plasma Cutting Machine's drive system is a domestic stepping drive. According to the user's needs, the world's top products can be selected--Imported Japanese Panasonic AC servo drive/domestic servo drive, which makes the whole machine run more smoothly, the speed shift range is wider, the acceleration time is short; easy to use Automatic programming system makes CNC programming no longer complicated and easy;

The easy-to-use automatic programming system makes NC programming no longer complicated and easy;
Scope of application: carbon steel, galvanized sheet, stainless, aluminium plate and metal sheet materials.
1.The structure has good rigidity, high transmission precision, bilateral drive and smooth operation.
2.Automatic compensation, positioning, breakpoint continuous cutting, recovery function is complete.
3.Automatic FASTCAM graphic programming software, simple nesting.
4.Flame / plasma dual NC cutting system, easy to operate.
Cutting mode: Flame cutting, Plasma cutting
This type of CNC cutting machine is a gantry type structure, which is a numerical control equipment for metal sheet cutting. It can realize cutting of any metal material in any pattern. The utility model has the advantages of high automation degree, convenient use, high precision, high reliability, simple operation and maintenance, and the like, and is widely applicable to cutting of metal sheets in various mechanical manufacturing industries.